Maidinaustralia.com is no longer available here. Please visit facebook.com/MaidInAustralia instead.
Into the Outback; the Australia Travel Experience
Few travel destinations are as thrilling, mysterious and awe-inspiring as Australia. A continent unto itself, this island nation in the Pacific Ocean is known worldwide for its cosmopolitan cities, friendly inhabitants and fascinating aboriginal culture. It is also famous for its exotic flora and fauna and its diverse range of landscapes that never fail to amaze the visitor.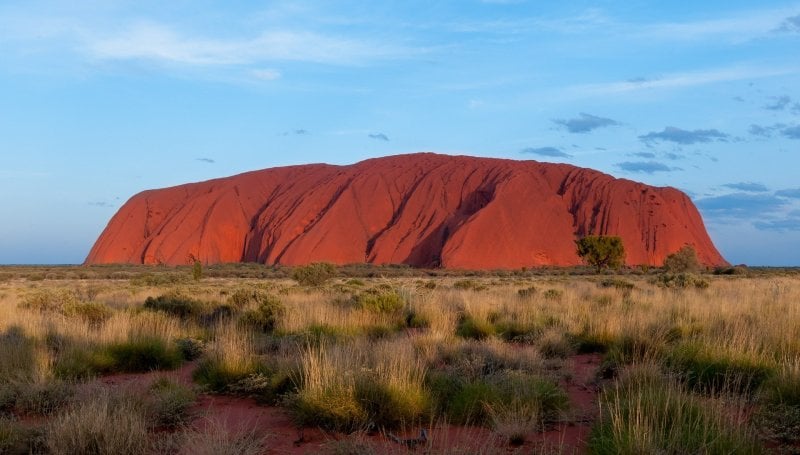 Written with the international traveller in mind, this website aims to highlight Australia's almost unlimited range of tourist attractions, from the beaches of Queensland in the country's northeast to the desolate areas of the island's interior known as the Australian Outback.
Diverse Landscapes
Unlike most other countries, Australia is home to a wide range of topographies and landscapes. For example, visitors to this site will find detailed descriptions of Victoria's 150-mile-long Great Ocean Road, Queensland's sub-tropical Daintree Rainforest, the majestic Nitmiluk National Park, and numerous other natural wonders. This site also features an entire section devoted exclusively to the Australian Outback. In addition, readers can find helpful advice on all of the most exciting places to visit, along with the best ways to get there (and back again).
Indigenous Wildlife
One of Australia's primary draws is its wide variety of indigenous wildlife, much of which is entirely unique to the country, such as the kangaroo, koala bear and duck-billed platypus. At this site, readers can discover all the best regions for wildlife-watching while also learning which animals to keep at arm's length, like the Australian crocodile, the great white shark and, of course, the notorious dingo.